Southmeadow Fruit Gardens
Choice and Unusual Fruit Tree Varieties for the Connoisseur and Home Gardener.
Southmeadow Fruit Gardens was established to make available choice and superior varieties of fruit trees and plants for the connoisseur and home gardener. After searching for sourcewood and testing for authenticity, these varieties are propagated at our nursery in Southwestern Michigan. They are available to the public through this online catalog.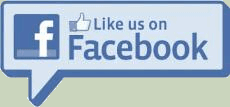 Southmeadow Fruit Gardens
P.O. Box 211
Baroda, MI 49101
Phone 269-422-2411